Pink Lotus Australia was primarily setup to help women in our community to replace what was taken by breast cancer, a woman's nipples. It has expanded to include male nipples and those who have undergone transgender reassignment surgery.
Paramedical Tattooing is a name given to describe a type of tattoo that is helping to replace a part of the body that has been disfigured by an accident, trauma from surgery or born without.
You will learn the skills needed to confidently design & recreate a 3D areola & nipple using realistic drawing & tattooing techniques. This training can also be performed for transgender clients post top surgery & correct asymmetry for post breast augmentation surgery.
This course will enable you to help more of our community by expanding your knowledge and skills when tattooing compromised skin.
Prerequisite- 2 years of experience with a tattoo machine. Please enquire for private sessions if you do not have this kind of experience with a tattoo machine to complete prior to the online course. We can do this via zoom or in person in Adelaide, South Australia.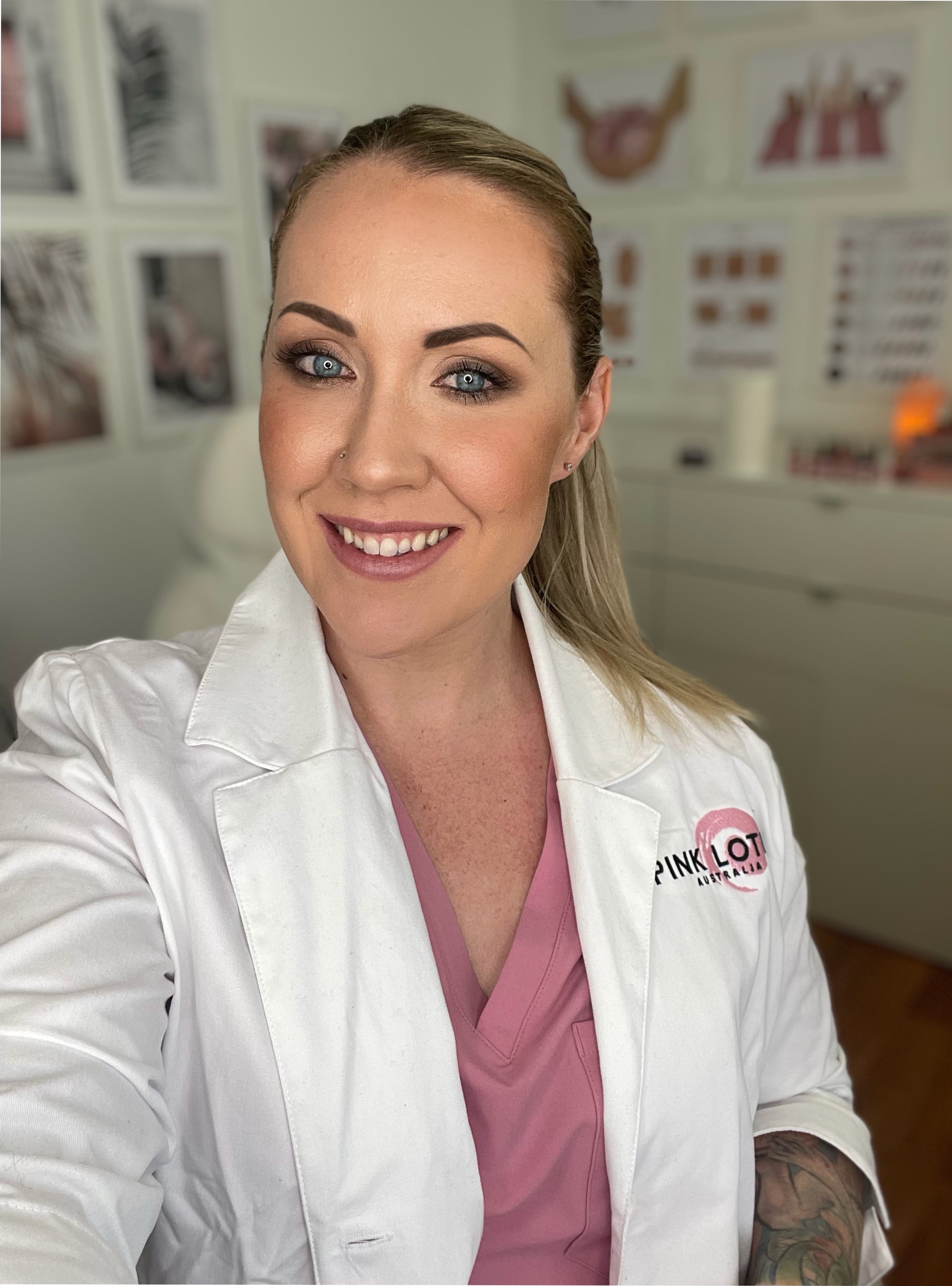 I'd like to welcome you all to my 3D Areola & Nipple Tattoo Training where I will help you to develop your skills in designing & creating a realistic looking nipple.
I am a Paramedical Tattoo Specialist and my training will show you how to go about designing, drawing & tattooing a realistic 3D areola & nipple, and learning about the basic information that is important to know throughout this specialist service.
'Once you have completed the drawing, nipple design & practicing on fake skin modules to a satisfactory competence can you move onto the next steps. This involves many paper & practice skins full of nipples where you can start being creative and experiment with colour tones & different shapes. I believe this is one of the most important parts of the training, You need to know how to design, draw & colour a nipple to be able to tattoo it onto a person.
The curriculum in this course will not only improve a client's physical appearance, it will help to rebuild self esteem & confidence lost after breast cancer, vitiligo, top surgery or breast augmentation correction.
If you want to help change lives then this is the course for you. Let's make this procedure more readily available in all of our local communities, so get on board and do the training with me!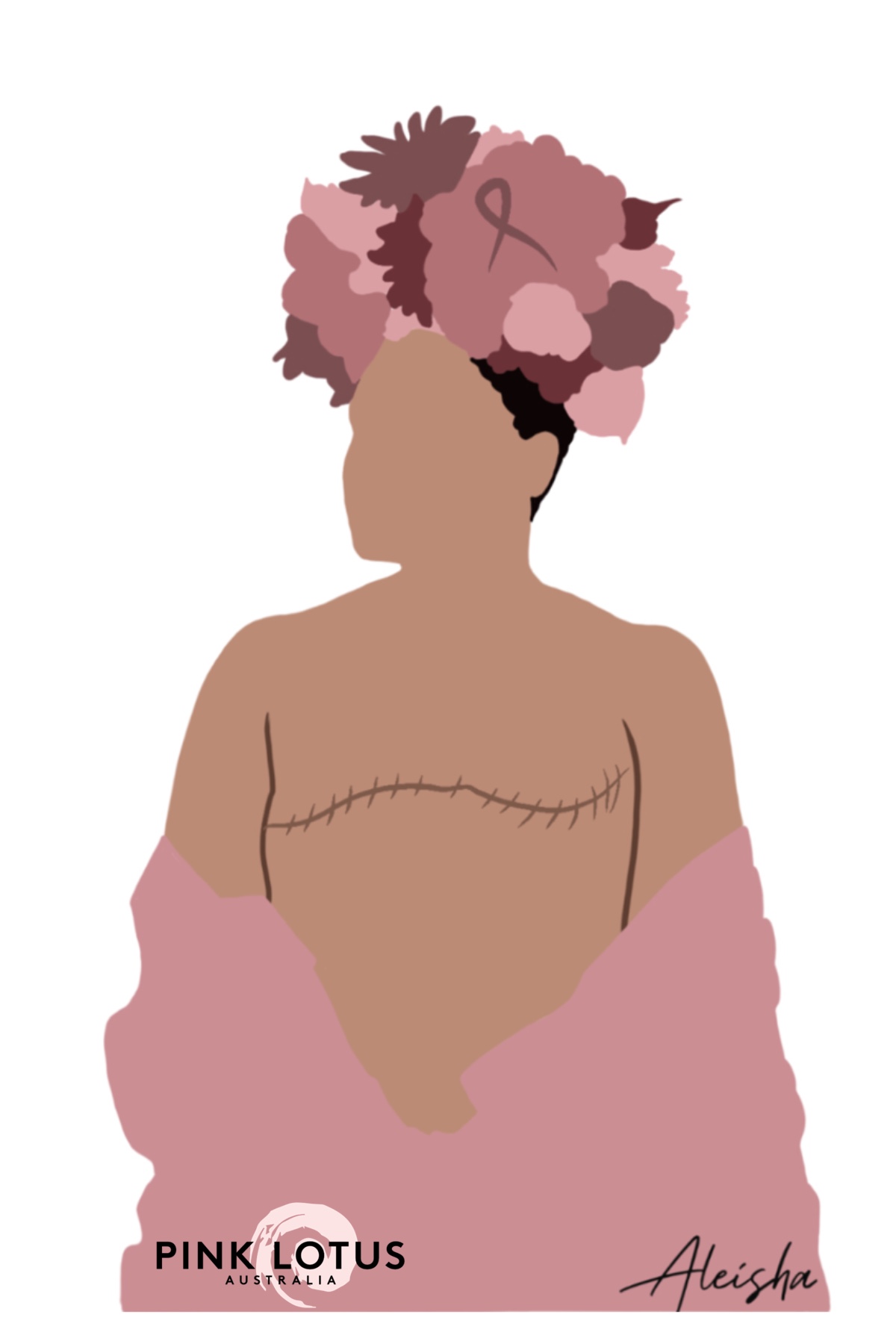 What will I learn from this course?
Throughout this online training course I have included video tutorials and examples of how I create a realistic 3D areola & nipple. I have also created an 80 page workbook where you will need to practice & upload your work on our group training page. Creating a supportive group is really important so we can all learn from each other to reach our goal.
This course has been designed for anyone who has had more than 2 years experience with a tattoo machine. It isn't meant to be completed over a week, it has been created for those who are wanting to practice over a few months to perfect their skills. I don't think clients should be 'practiced' on, I encourage this online course to be done thoroughly before tattooing on real skin.
With the knowledge I have developed over the past 10 years I have created this Online Training Manual. This will give you the skills you will need to become a Paramedical 3D areola & nipple tattoo artist.
Paired with the knowledge I have learnt within both industries I can definitely say that I have seen most variations in nipples. Experience in tattooing post mastectomy from Breast Cancer, Vitiligo in Men & Women, post top surgery from transgender reassignment surgery, post breast surgery complications, scarred nipples from nipple necrosis, inverted nipple matching and many more.
I have worked as a Bodyart Tattooist & Cosmetic Tattooist for over ten years, so I am familiar with tattooing over compromised skin & scars.
With the knowledge you will learn from this course you will be able to build your portfolio carefully & eventually work alongside Surgeons, Doctors & Nurses in your own environment.
Lets be the change our community needs- Make a difference to peoples lives.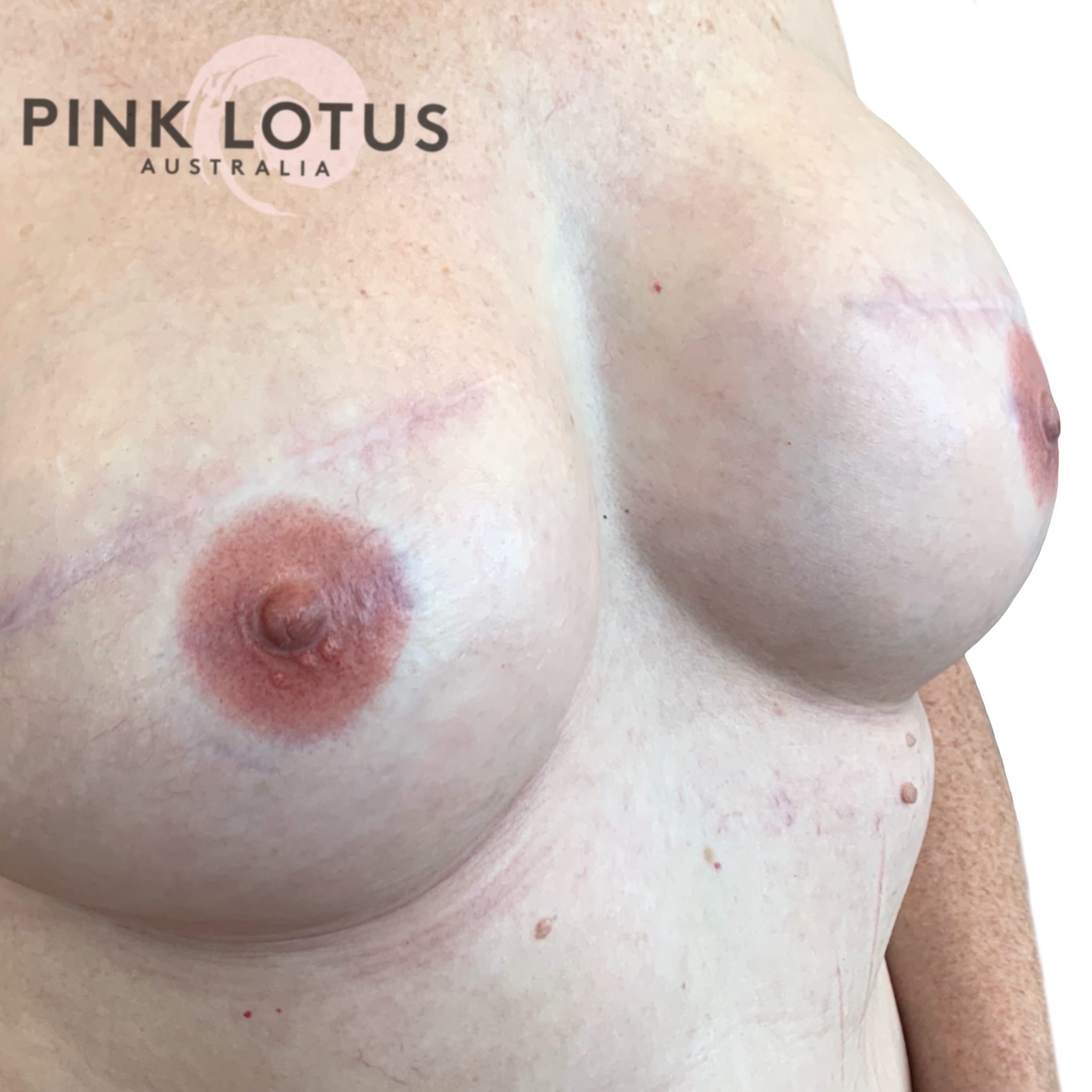 3D Nipple Tattoos post mastectomy & post nipple reconstruction
This is a before & after picture of a nipple tattoo that has been done after a woman has had a nipple reconstruction. There are pros & cons to tattooing with a nipple reconstruction. The pros are that it mimics a real nipple visually. The Cons can be that a nipple reconstruction can leave scarring which is harder to tattoo.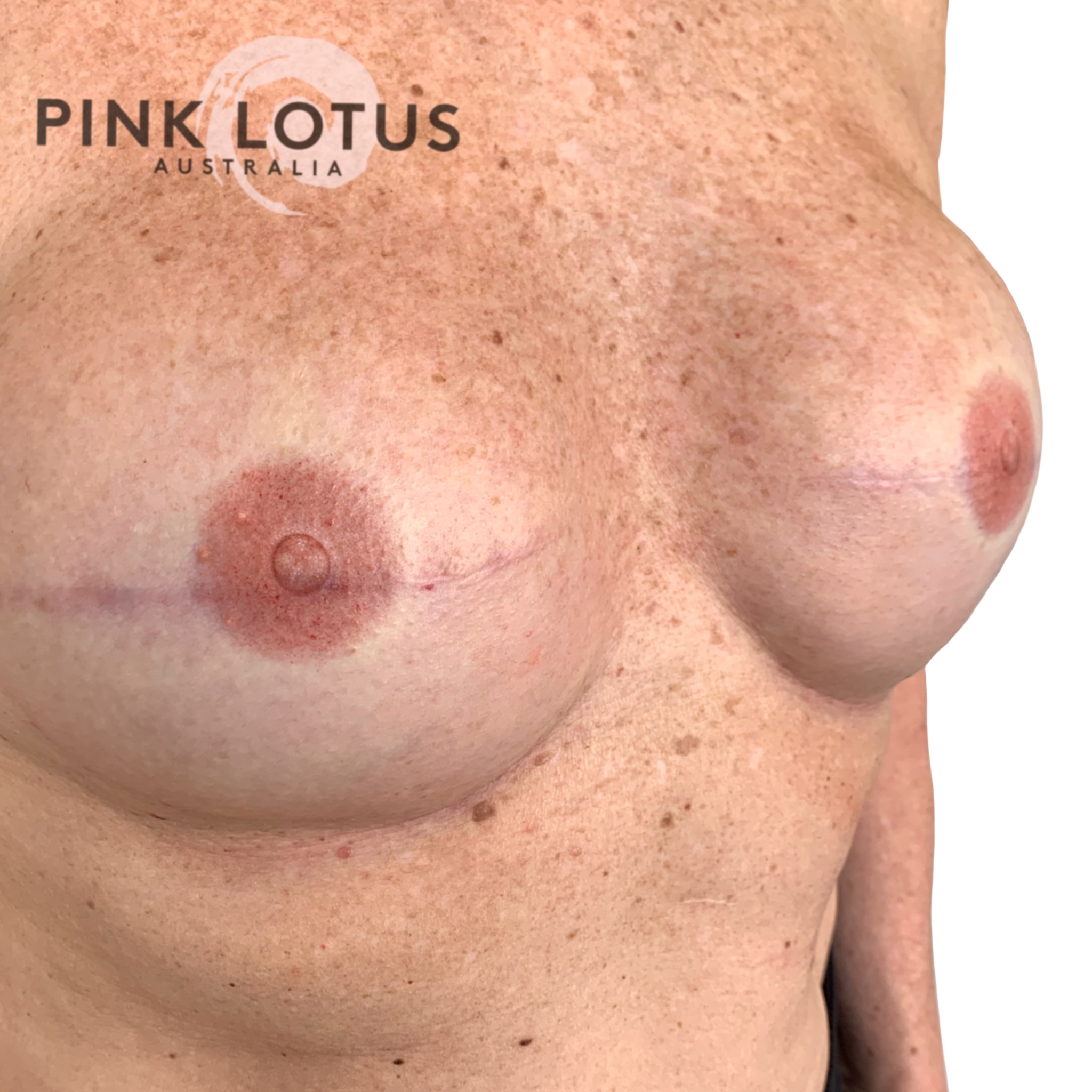 3D Nipple tattoos post mastectomy with no nipple reconstruction.
This image is a 3D nipple on a flat surface, showcasing how you can give the illusion that a nipple is protruding. This comes down to knowing your shadows and the composition of a realistic nipple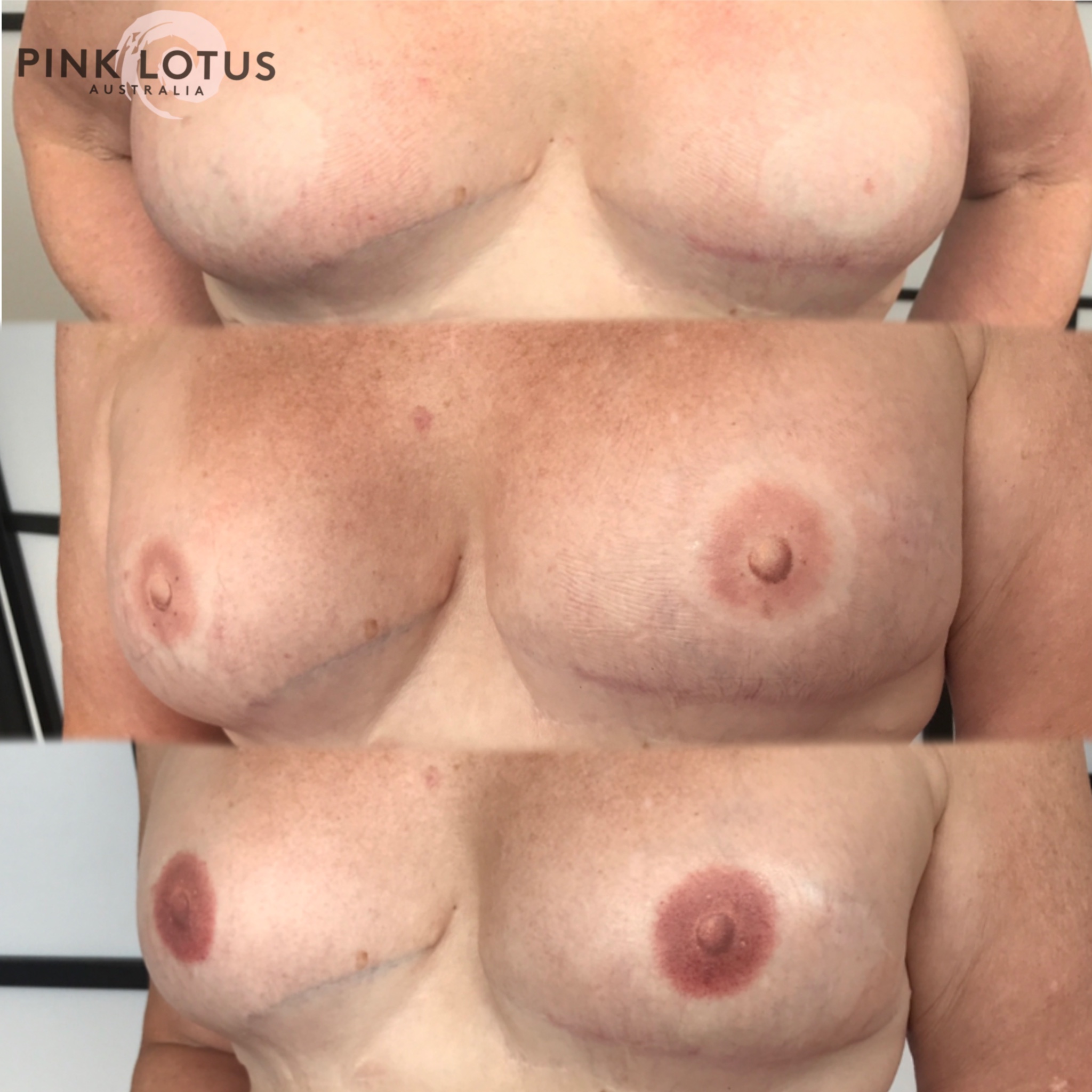 Healing process of a flat chest post mastectomy with no nipple reconstruction
I believe it is important to show your clients realistic expectations of the stages & process for nipple tattooing. Each client will be different and you will need to know how to tell the difference between healing. Its important to be transparent with your facts because this is their last step. They want a technician to be confident in their knowledge and realistic expectations.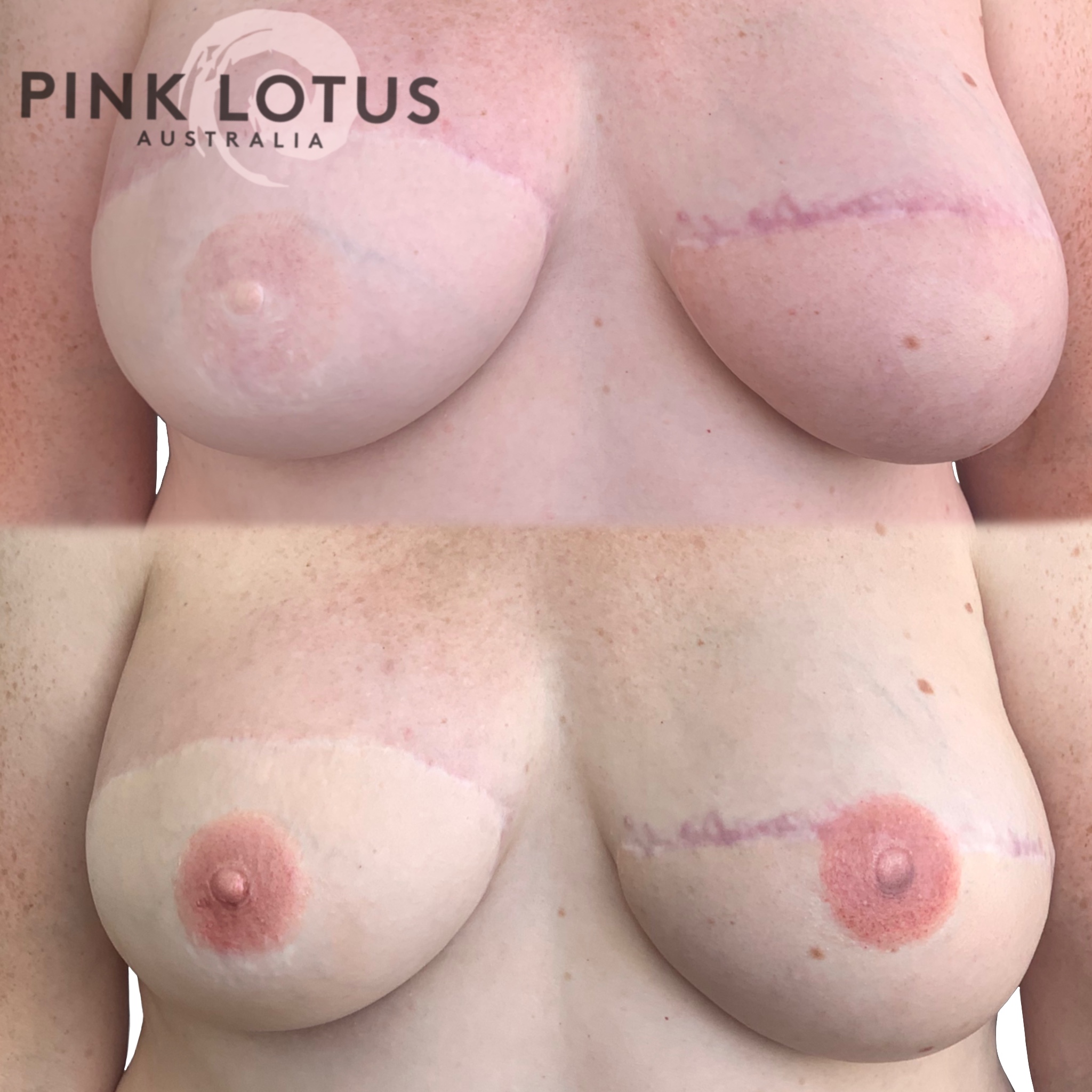 Nipple reconstruction & flat nipple matching
You will face many different types of breast reconstructions, some you will need the skills to know how to make a flat surface nipple appear 3D and match the 3D side. This happens due to different breast operations.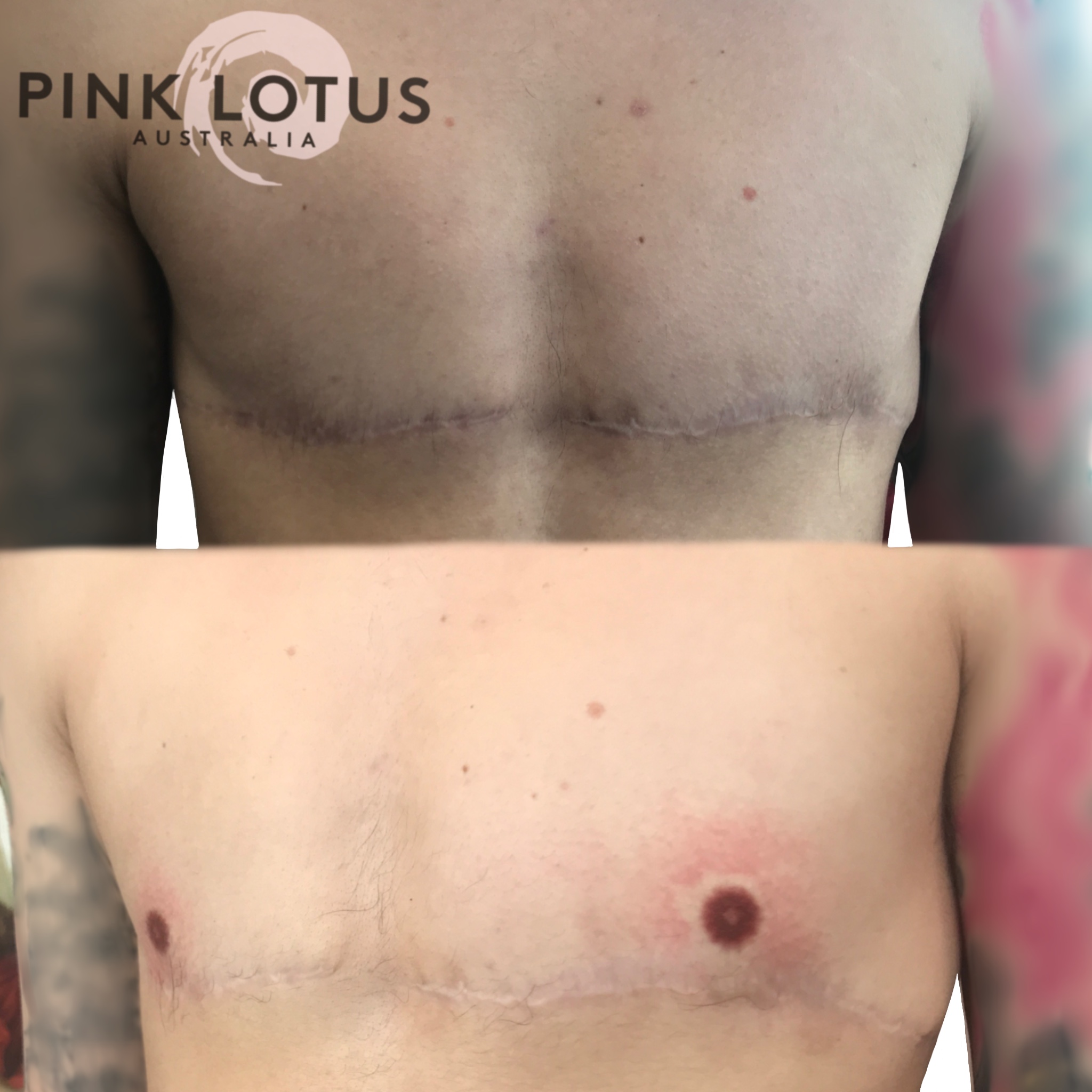 You will now be able to learn about the difference between male nipples & female nipples. The size and positioning are important factors to know as well as potentially having to tattoo over a thick scar (if its positioned in the centre of the chest) Most post top surgery nipples luckily sit just above this scar. These nipple tattoos help a person who has had gender reassignment surgery to feel comfortable in their own skin, completing the final process.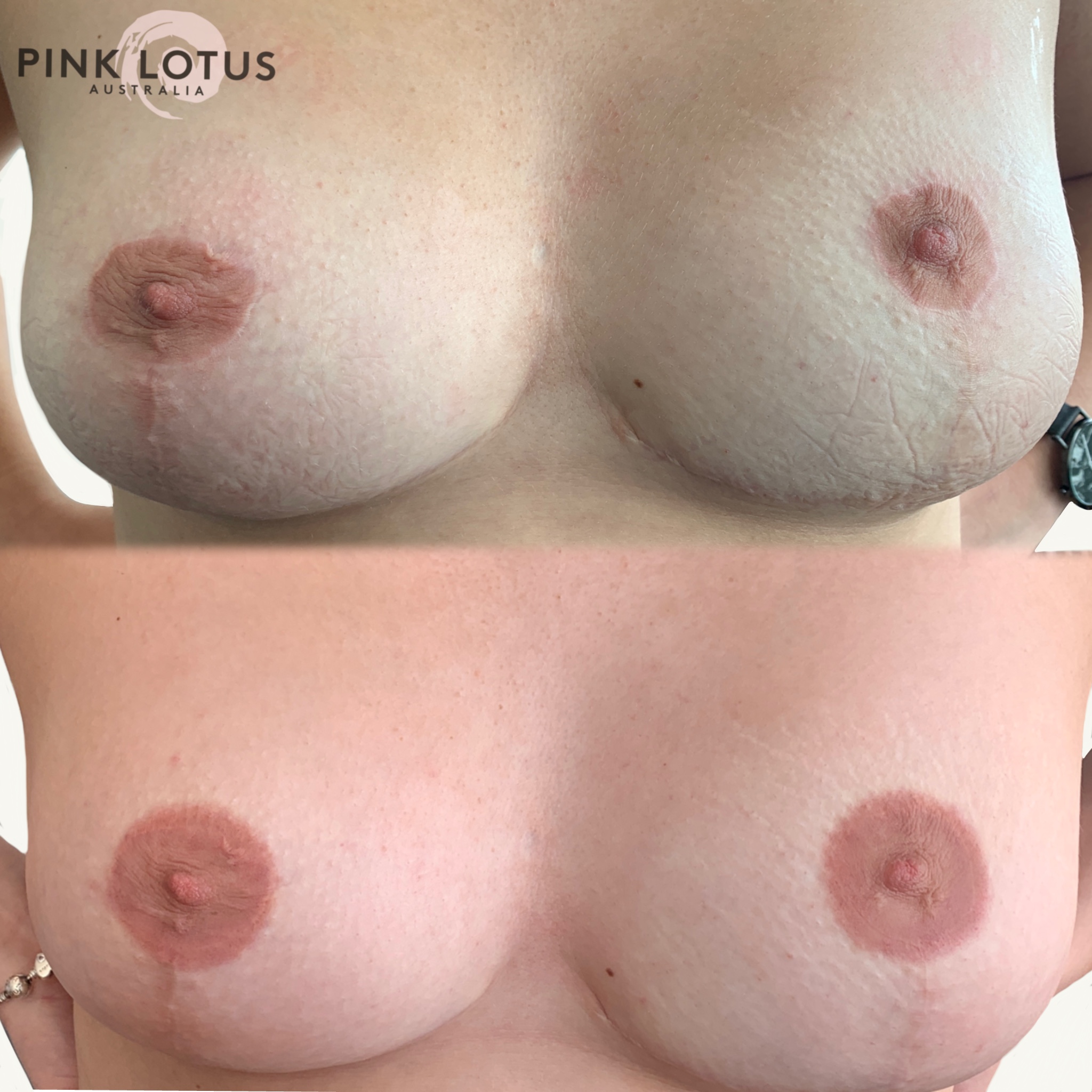 Correcting asymmetry post breast lift/ augmentation
When a client has had breast surgery (lift or augmentation) they are sometimes left with misshaped or hard edges on their nipples. Learning how to softly finish the edges and match the colour is a very rewarding skill to have as a paramedical tattoo artist.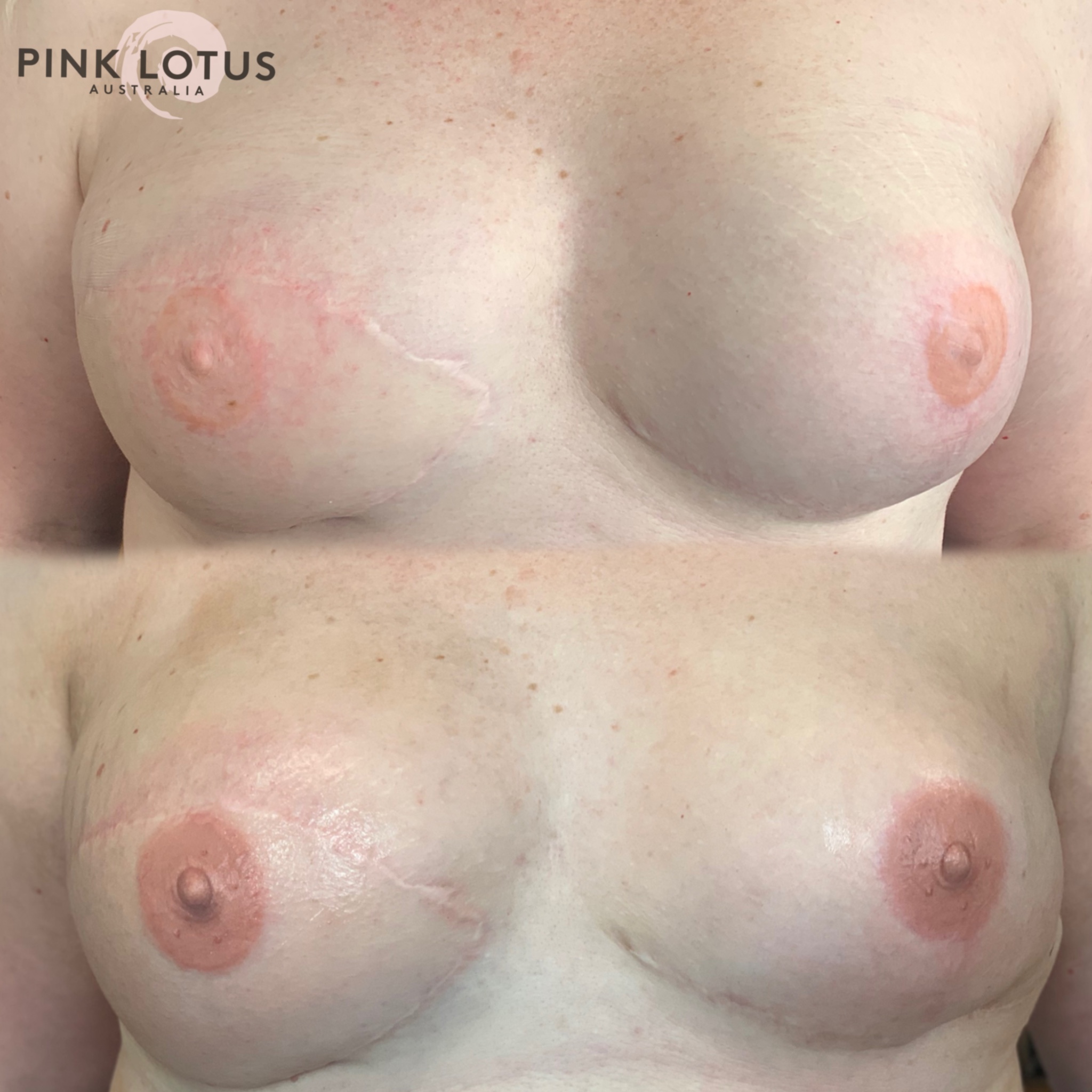 Tattooing over old nipple tattoos
As Technicians, we are sometimes faced with old nipple tattoos that have been over worked, scarred or have simply faded off to a pearly salmon colour. You will learn the reasons why, by discussing products and techniques to use to safely implant ink into hardened skin. This process is slow and may take a few extra sessions.
Tattooing nipples from Vitiligo (lost pigmentation)
You will be able to recolour those nipples which have lost all pigmentation due to vitiligo. Vitiligo is a condition in which the melanocytes, the pigment cells of the skin, are destroyed causing affected areas to turn pale. Often seen as patches of white skin.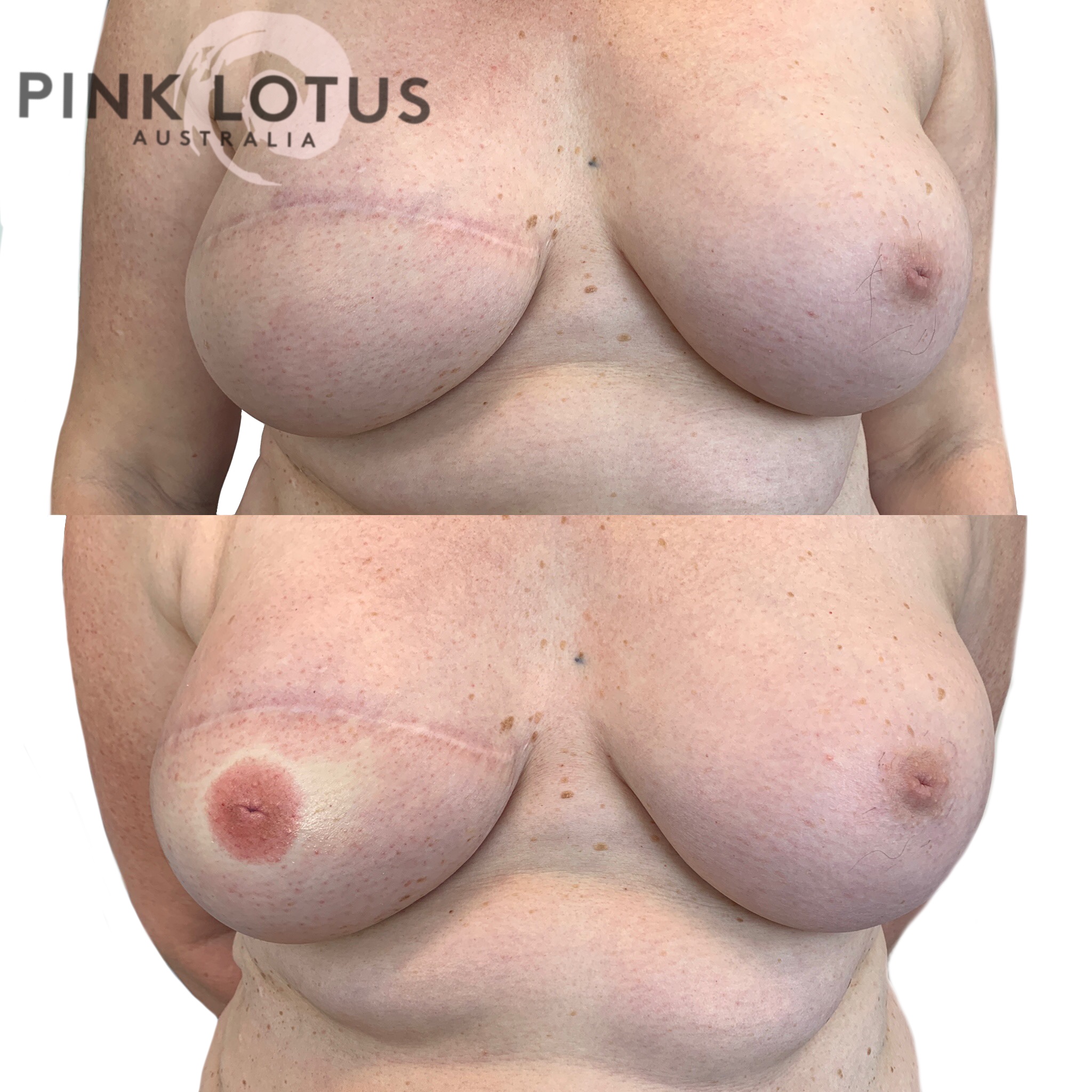 Some people are born with Inverted nipples and choose to match their previous inverted nipples to feel more like their old self. You will learn the artistic skills you need to design an inverted nipple. This is a rare request but always interesting to know because every person is different.
"This course was easy for me to understand & learn when dealing with women post mastectomy from breast cancer. Before this course I didn't know where to start with skin that was scarred. I now have the confidence to create a perfect realistic 3D nipple and work alongside breast surgeons in my local community."
- Gabrielle